6 Unexpected Beauty Hacks You'll Wish You'd Known | Vaseline Beauty Hacks
Almost everyone is familiar with Vaseline or petroleum jelly as it is often called. Most people apply it on their skin as a form of cream. Others use it for lubrication purposes. But there are more important uses of Vaseline that people don't know. I want to teach you some ways in which you can use Vaseline to get your desired perfect body condition. Here is a list of some special Vaseline beauty hacks you never knew existed. These Vaseline hacks are easy to prepare and they work effectively. You definitely should try them out and you won't be disappointed.
HACK #1: Using Vaseline to remove under-the-eye dark circles
Most people get under eye dark circles as a result of tiredness or stress from too much hard work. For others, it could be genetically induced such that there is hyper-pigmentation around the eye areas. But whatever the cause, this is a special Vaseline beauty hack to remove these dark circles.
Ingredients: this Vaseline beauty hack is made using just Vaseline and Lemon juice.
How to prepare: Get a shallow bowl and put 1 tablespoon of Vaseline in it. Then cut a lemon into two halves and squeeze the juice of one half into the bowl. Make sure that you stir continuously until both ingredients mix properly. The consistency should not be thick.
How to use: Get a cotton wool and dip it into the mixture. Then apply it around the dark skin areas of your eyes. Do not use your fingers because it may introduce germs into the mixture and your fingers could also cause infection to your skin. Allow the mixture sit for 1 hour on your skin and then wash it off using cold water. After, pat the area dry with a clean towel.
Storage: use this Vaseline beauty hack everyday for 7 days. Your dark circles would be gone completely. Make sure you store in a cool environment.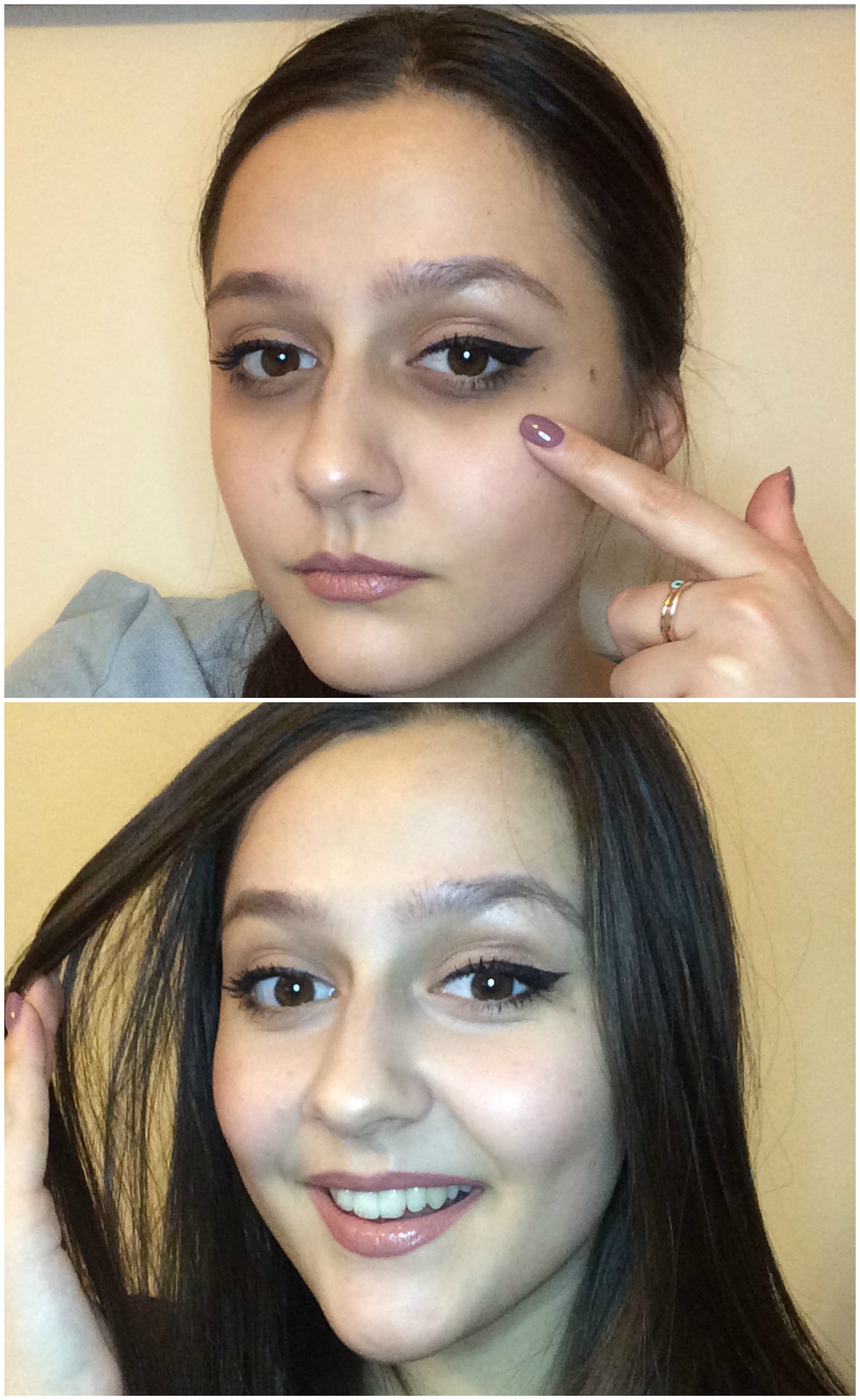 Read Also: DIY Hair Growth Mask
HACK #2 Using Vaseline as an anti-aging treatment
Aging is a natural process which means that everyone will get old. But the good news is that aging can be slowed down and even reversed. Do you know that Vaseline provides an excellent treatment for aging? Nobody knows about this particular Vaseline beauty hack for aging treatment.
Ingredients: To prepare this Vaseline beauty hack to stop aging, you will need Vaseline, Aloe Vera Gel and Rose water.
How to prepare: The first thing to do is to add two tablespoons of Vaseline into a bowl and heat it in a microwave until it completely melts down. Then remove the bowl from the microwave and add 1 tablespoon of Aloe Vera Gel and 1 tablespoon of Rose water. To prepare rose water, just soak your rose flower in clean water for about two hours or you can purchase it from a local market. Stir the mixture properly until the consistency feels smooth.
How to use: take a large quantity of this mixture and apply on your face. Then massage deeply for about 4 minutes to allow it sink into your skin. Do this before going to bed each night and then wash your face after you wake up the next morning.
Storage: This Vaseline beauty hack should not be kept for more than 1 week. Prepare a new one after and kept in a tightly sealed container.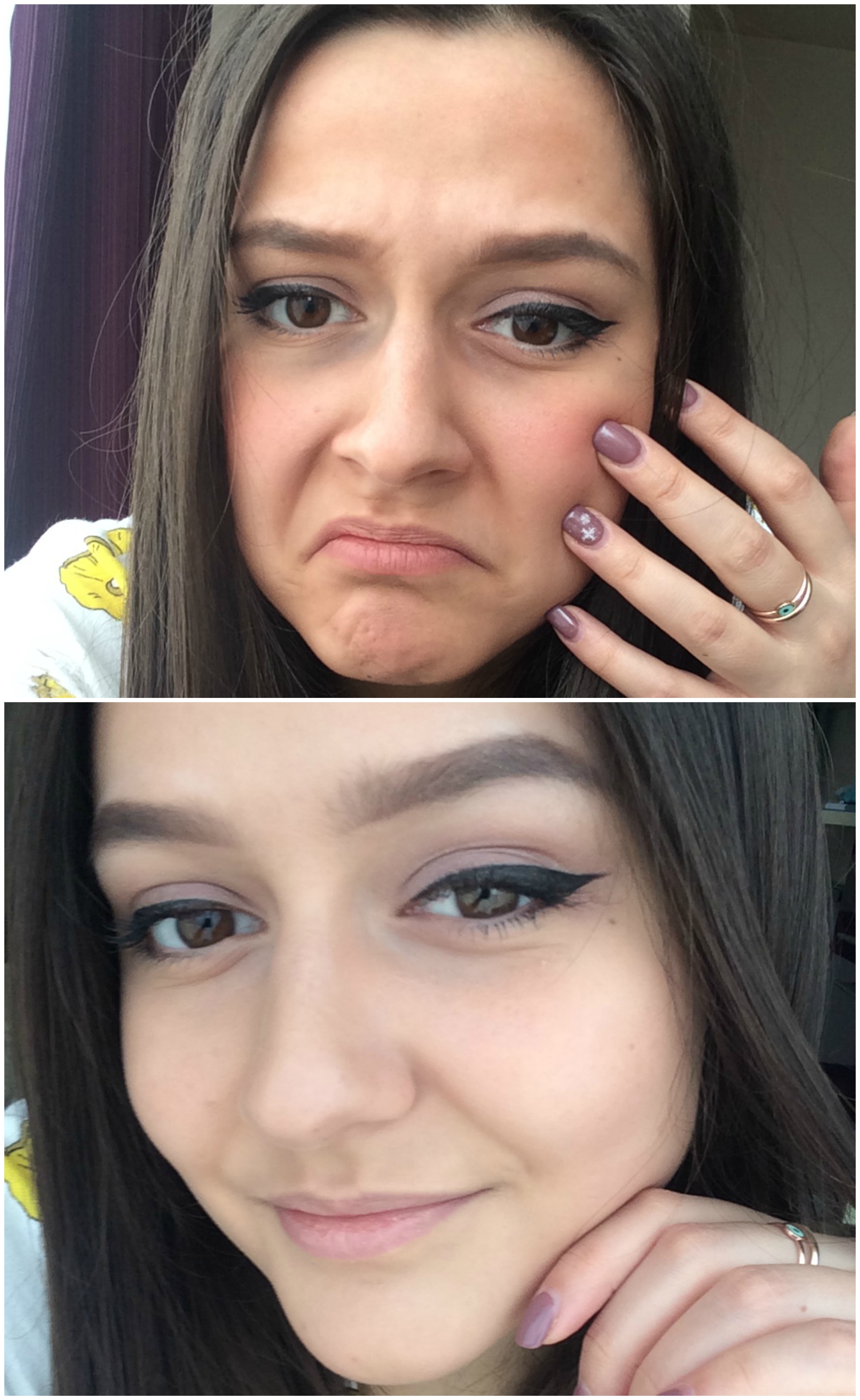 HACK #3 Remove dark spots using Vaseline
Dark spots are common on the skin of teenagers. It can affect people of all background, skin colour and race. One major culprit of dark spots on the skin is too much exposure to sunlight. It can also arise from the aftermath of pimples and acne. Some artificial skin care products could be harsh on your skin and leave you with dark spot. This Vaseline beauty hack would remove all dark spots on your face and leave you with a clear complexion.
Ingredients: the major ingredients for this Vaseline beauty hack are Vaseline and fresh milk. The milk helps to lighten the areas covered with dark spots on your skin.
How to prepare: Add 5 tablespoons of Vaseline in a bowl and mix it with 5 tablespoons of fresh milk. Always ensure that you use fresh milk to prepare this Vaseline beauty hack for removing dark spots . This is because soured milk can introduce germs to your skin and worsen your skin condition.
How to use: Apply this mixture all over your face. Target areas that have many dark spots and apply more of the mixture there. Then let the mixture sit for 30 minutes on your face after which you'll wash off with warm water. Pat your skin dry. You'll notice that the appearance of the spots would be better.
Storage: Because of the presence of milk, it is not advisable to store for long. Remember to use this remedy only at night for a minimum of 7 days to get better results.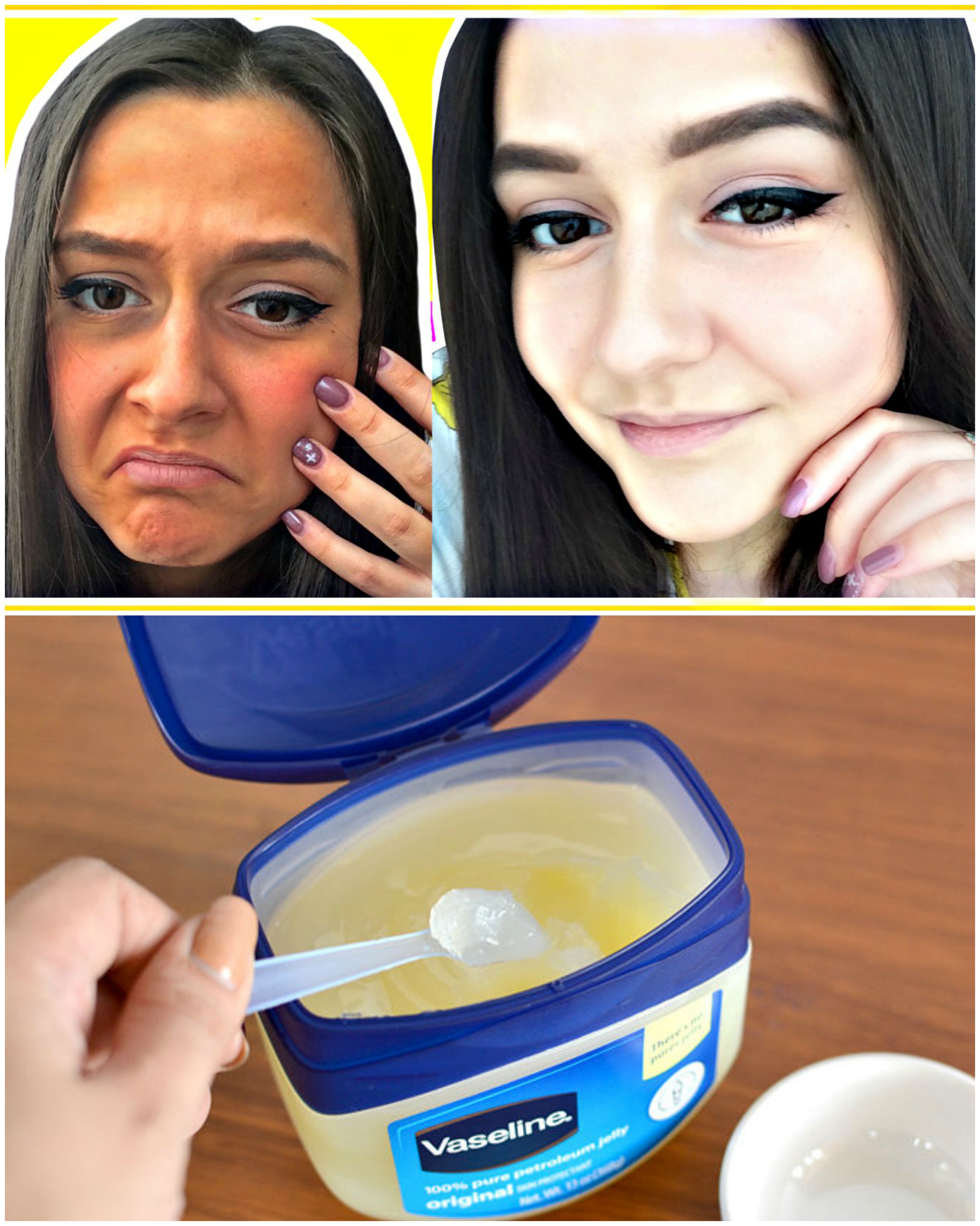 Also Read: Benefits of Apple Cider Vinegar
HACK #4 Using Vaseline to treat damaged hair
Most people tend to cover their bad hair with wigs and weaves. Others even cut their hair entirely. Your hair can become damaged when you regularly use artificial hair care products to condition and wash your hair. Sometimes, the brush you use for styling your hair may be too hard and can cause your hair to break. You need this hair Vaseline beauty hack with egg to regain your natural hair and protect it from future damage that may arise.
Ingredients: You only need two big sized eggs and Vaseline to prepare this Vaseline beauty hack.
How to prepare: Add 2 tablespoons of Vaseline in a bowl. Then break the eggs and pour only the white liquid part  into the bowl. Stir the ingredients properly until they form a paste.
How to use: Massage your hair deeply with the mixture. Start by doing slow circular movements from the roots of your hair to the tips. Cover your hair with a shower cap and wait for about 30 minutes so that the mixture would sink into your scalp. This is because the growth of new hair always begins from the scalp. Then wash your hair with a mild shampoo. Your hair would grow rapidly and replace the damage areas if you constantly use this hack.
Storage: Keep this remedy in a dry environment after each use. For better result, use this hair treatment remedy three times a week.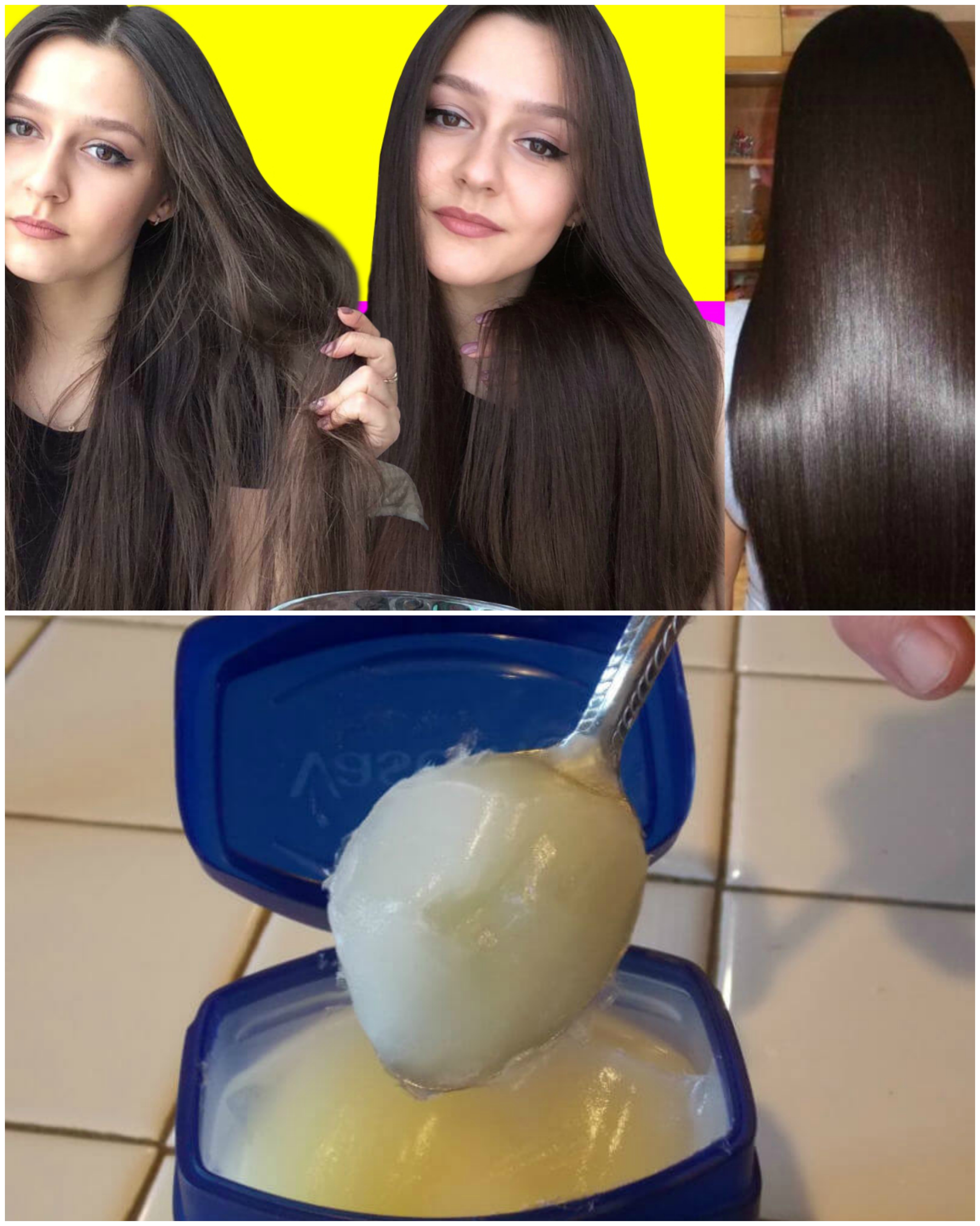 HACK #5 Grow thicker eyebrows and eyelashes using Vaseline
Fuller eyebrows improve the facial appearance of an individual. People with more eyelashes and eyebrows are considered more attractive than people without. As a result, females resort to fixing artificial eyelashes to improve their beauty. But you do not need to go through all that stress to get thicker eyelashes. Just use this Vaseline beauty hack to improve the thickness of your eyebrows and eyelashes.
Ingredients: you'll need Vaseline, Castor oil and Vitamin E capsule for this.
How to prepare: just add 1 tablespoon of Vaseline in a bowl. Then measure out one tablespoon of Castor oil and introduce it into the bowl too. Take out one Vitamin E capsule, break and add into the same bowl. Stir continuously and make sure that the vitamin E properly mixes to form a paste.
How to use: Use a mascara brush and apply this mixture on your brows and eyelashes. Do it before you go to bed at night. Leave it on till the next morning and then wash off with a mild soap.
Storage: You can keep this remedy in a mascara bottle and store in the fridge for as long as 3 months. Use it 4 times a week and you'll see that your eyebrows would become thicker, fuller and more beautiful.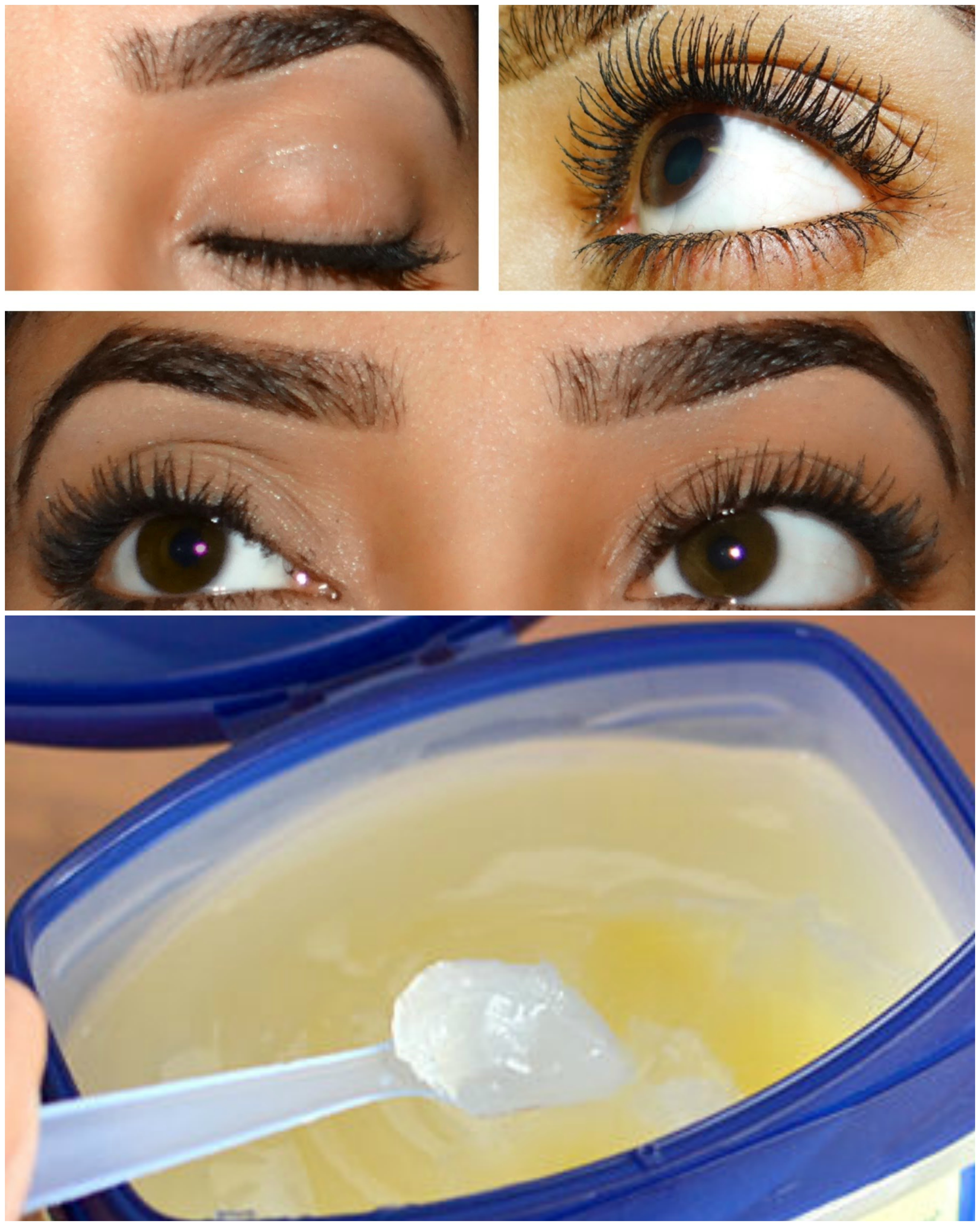 Also Read: Natural Remedies To Lighten Your Dark Armpits
HACK #6 Get bigger breasts using Vaseline
This beauty hack works to give you a firm, stronger and bigger breasts. We all know that having small breast kills confidence. Some women even go as far as spending money on breast enlargement surgery. If you need your breasts to become bigger, just follow this simple Vaseline hack.
Ingredients: Vaseline and toothpaste are the only ingredients for this remedy.
How to use: this hack requires skills and patience before you can get your desired result.
First, use a hot towel to clean up your breasts. The steam from the towel helps to open up the skin pores of your breast.
Then put a little toothpaste on your nipples. This would prevent you from massaging your nipples with Vaseline.
Take a large amount of Vaseline and rub on your breasts. Make sure you rub the Vaseline in all areas of your breasts except the nipples.
Now, do a gentle massage. Make sure you follow a definite pattern and not randomly.
It is better to start from the top of your chest before you get to the lower part.
Do this massage for at least 10 minutes to make sure that the Vaseline penetrates into your skin.
When you're done with the massage session, wait for 2 minutes and then wear your bra to cover your breasts.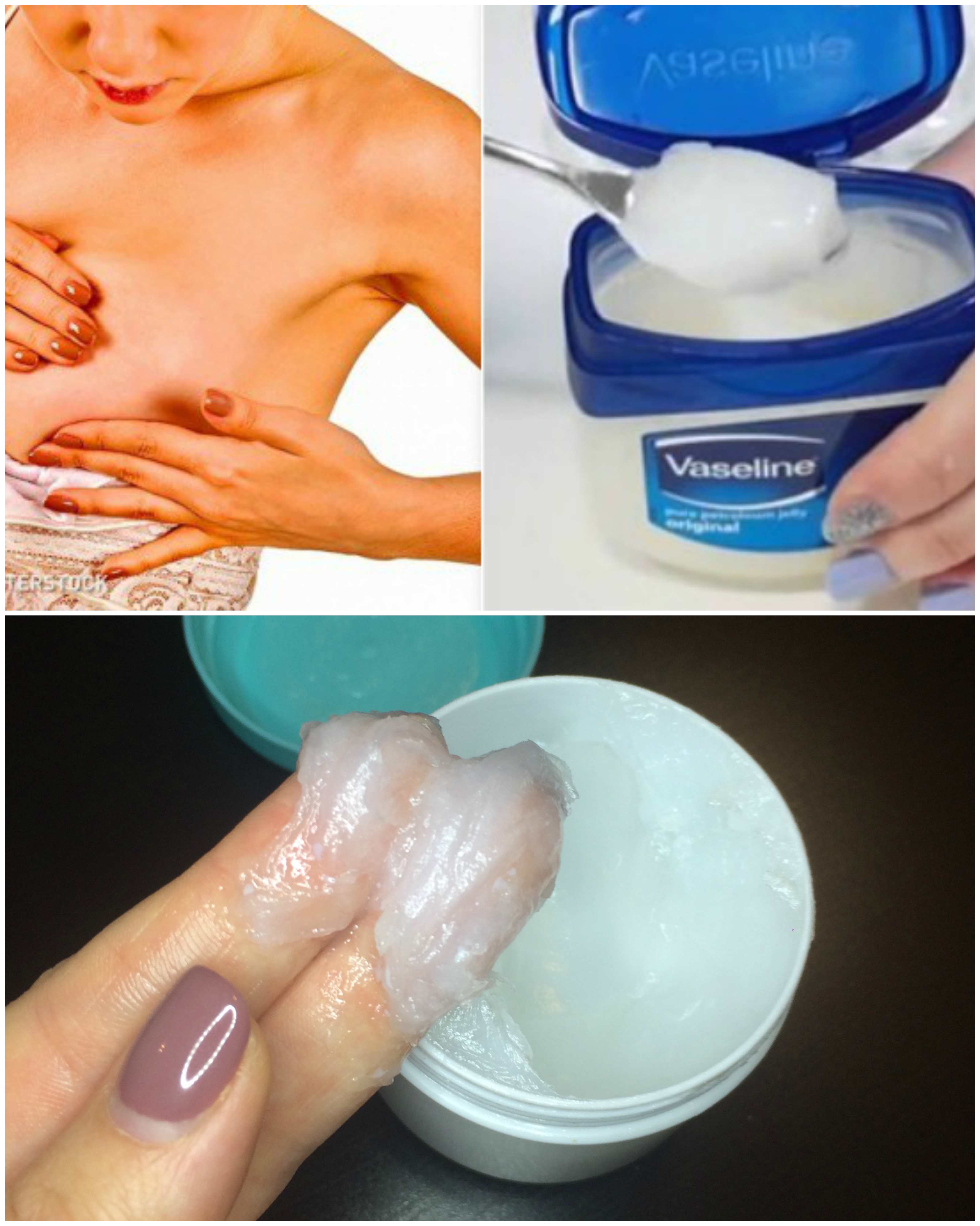 Note: this hack works very well. You're guaranteed to have bigger breasts if only you stick to this routine everyday. Continue for a minimum of 2 months even if you do not see immediate results. With time your breasts will become bigger, fuller and firmer.