Homemade Skin Whitening Serum With 100% Natural Ingredients
Today, you are going to learn how to make your own skin whitening serum or full body whitening serum with 100% natural ingredients at home. This Homemade serum will brighten your skin tone, lighten your dark body parts, remove sun tan and sun burn, heals your dry and damaged skin. Just Apply this serum on your face or any body part before sleeping and wash it off, in the morning.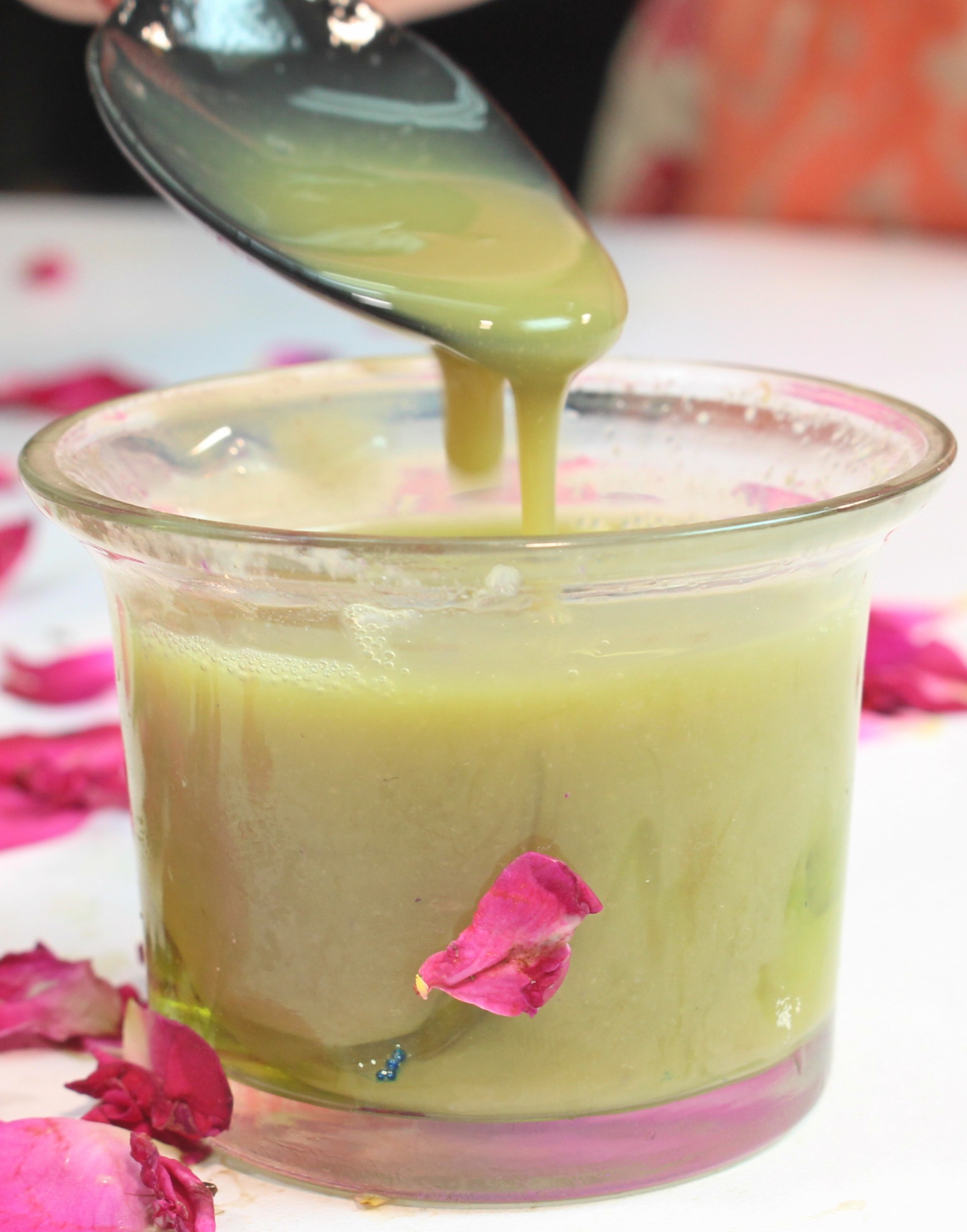 INGREDIENTS
Rose Petals (Gulab Ki Patian)
Milk (3-4 Tablespoon)
Glycerine (1 Tablespoon)
Vitamin E Capsules (2)
Petroleum jelly / Vaseline (1 Tablespoon)
Aloe vera Gel (5 Tablespoon)

*Let's Prepare Rose Milk*
You will need a cup full of fresh rose petals, through them in a blender or mixer.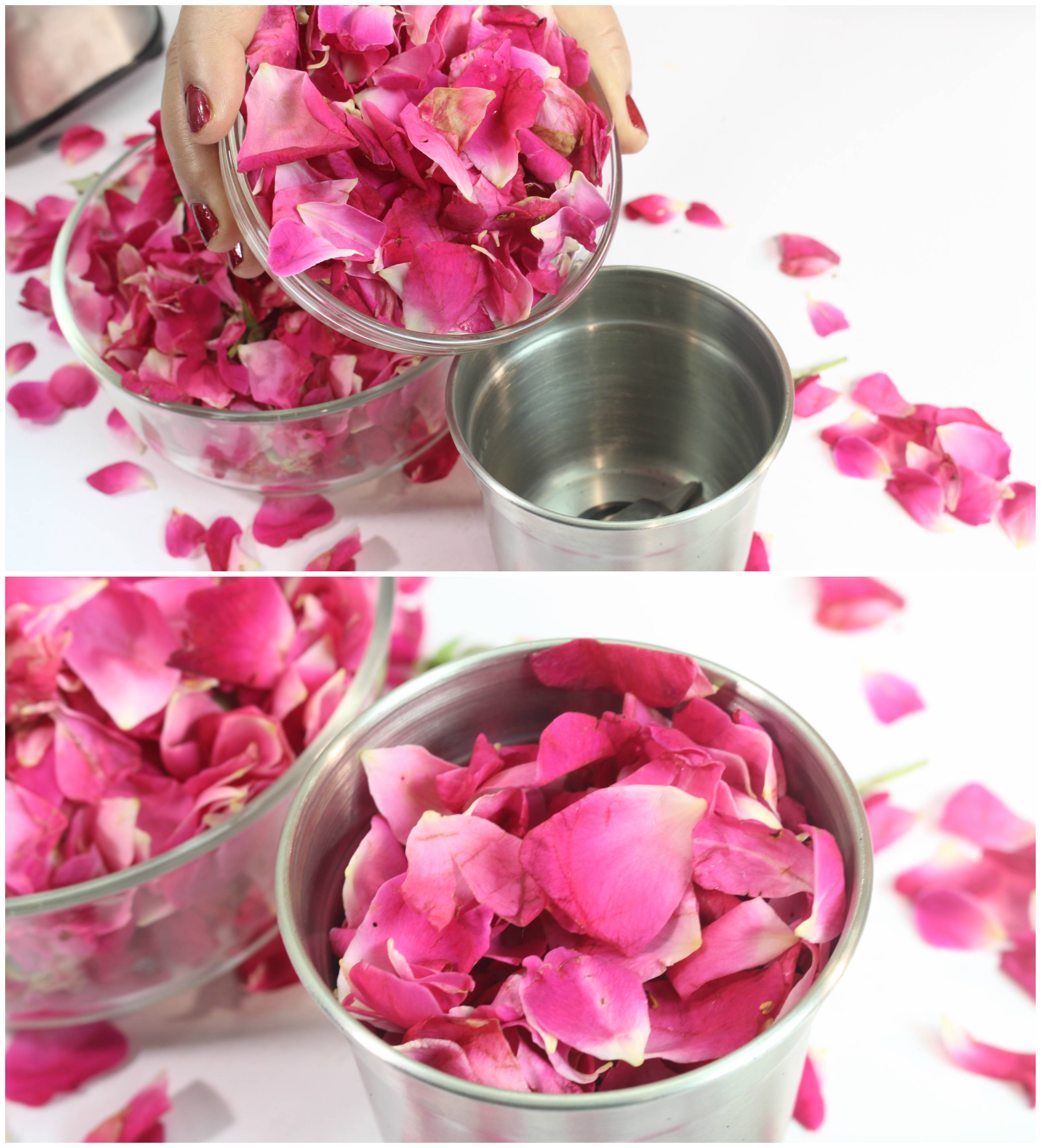 Add 3-4 Tablespoon of milk, just to make it a thick consistent paste like mixture.
When the milk and rose petals are blended well to a thick paste, then simply strain the paste to extract rose milk. Press with the help of a spoon to boost up the process.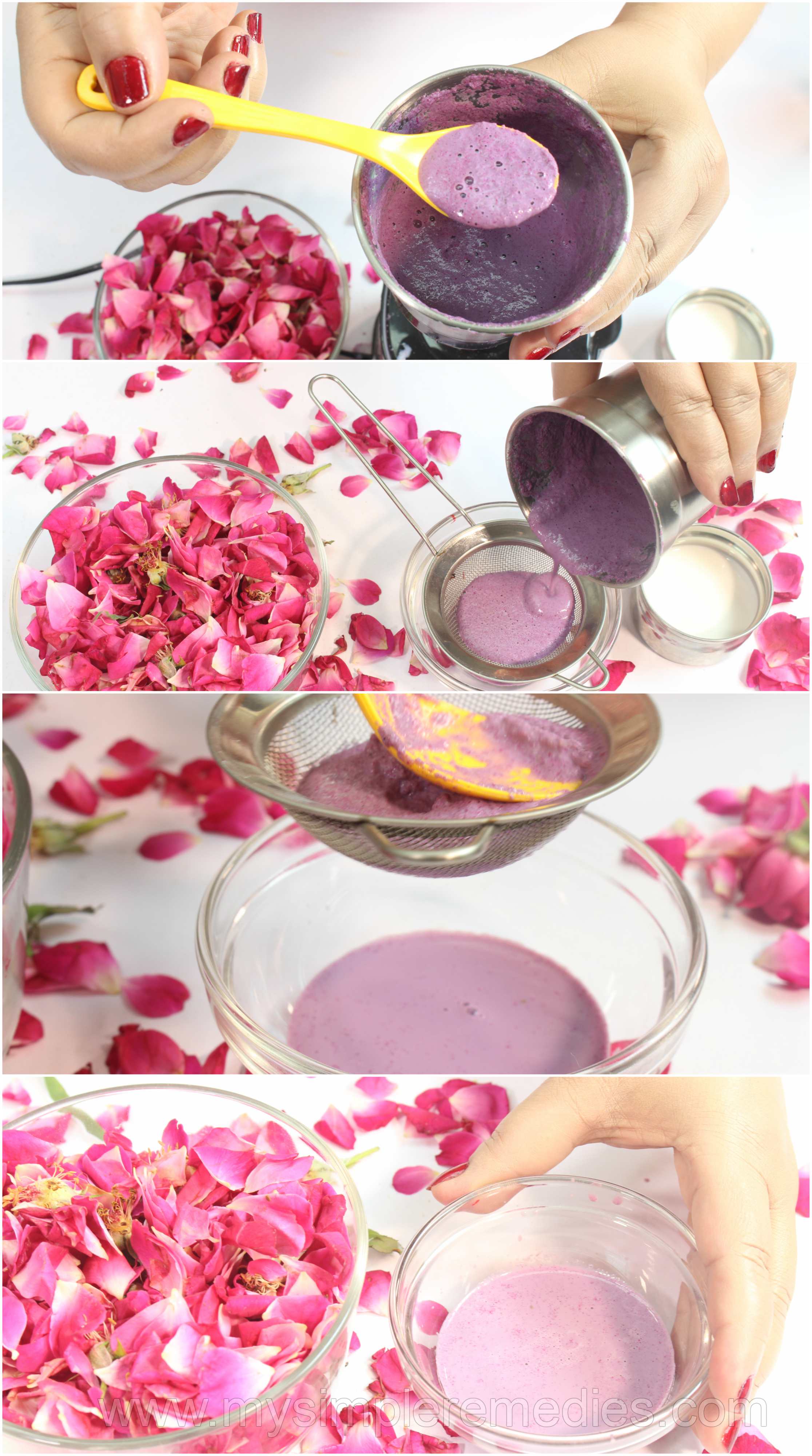 *Skin Whitening Serum Preparation*
1)    Add 1 Tablespoon of Glycerine, You can also add more if you are willing to make skin whitening cream.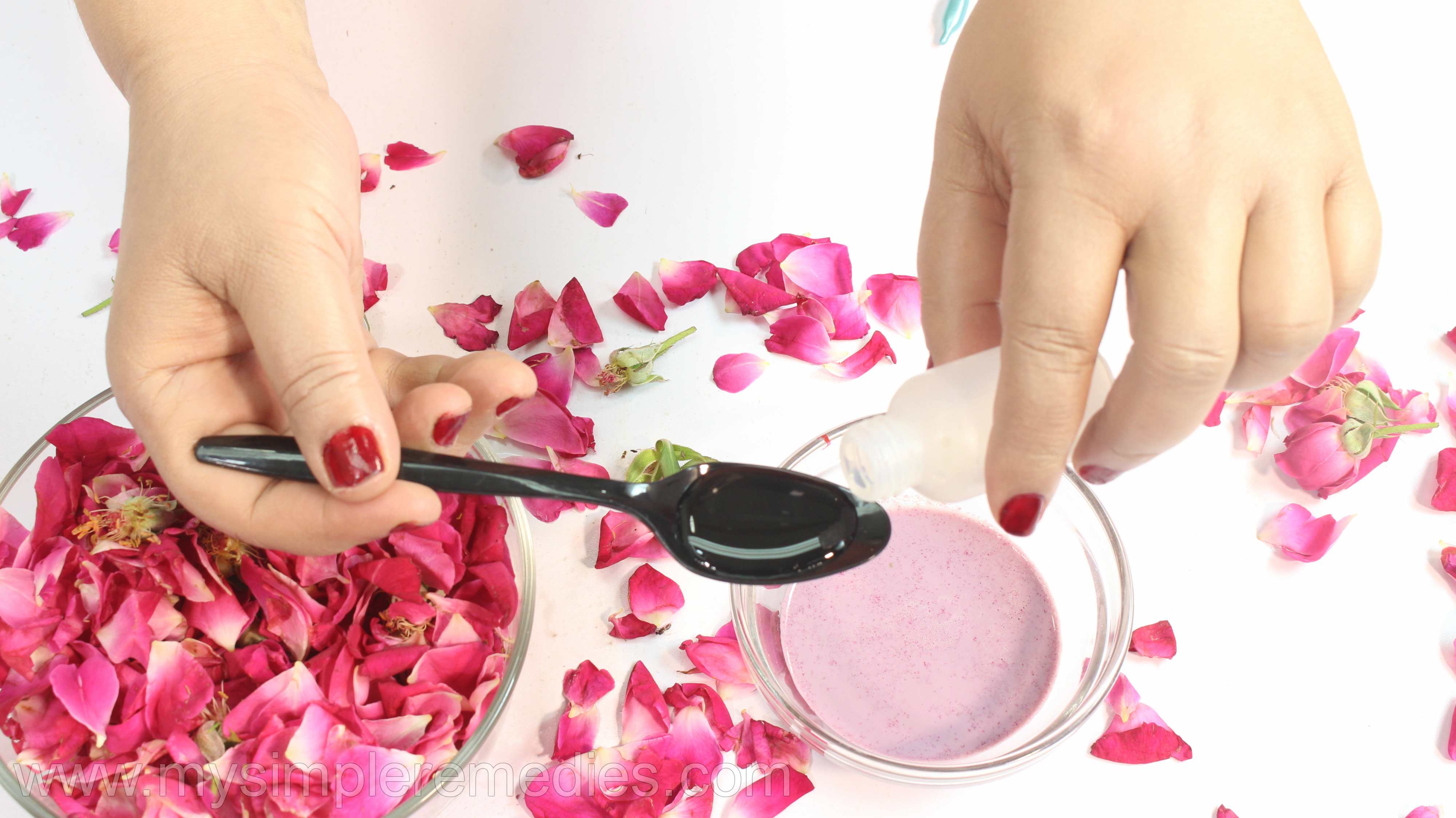 2)   Add 2 Capsules of Vitamin E, it contains natural antioxidants and vitamins that makes your skin healthy and younger.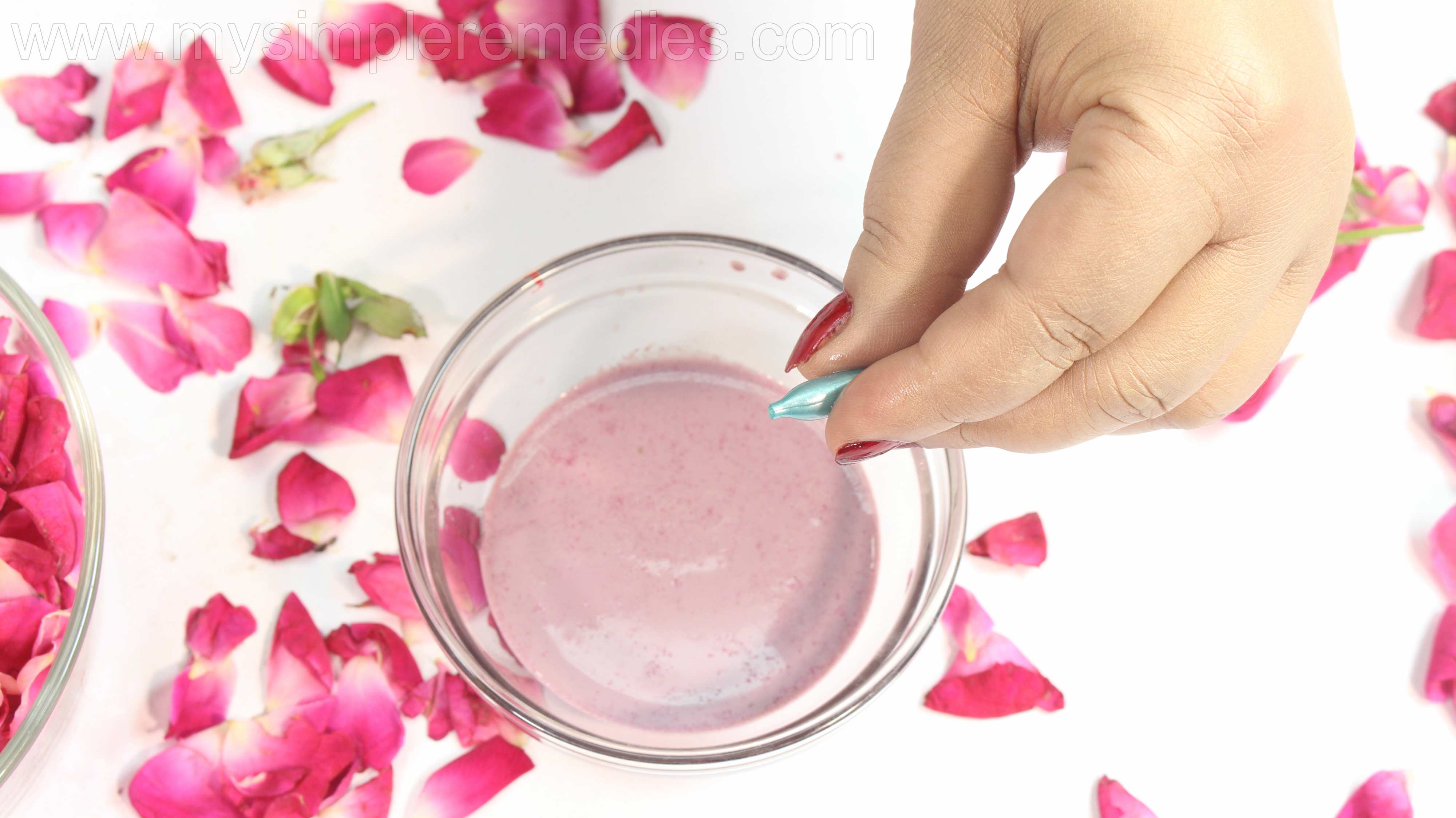 3)  Now, you will add 1 tablespoon of petroleum jelly. But you can omit this ingredient of course, as some people are allergic to Vaseline.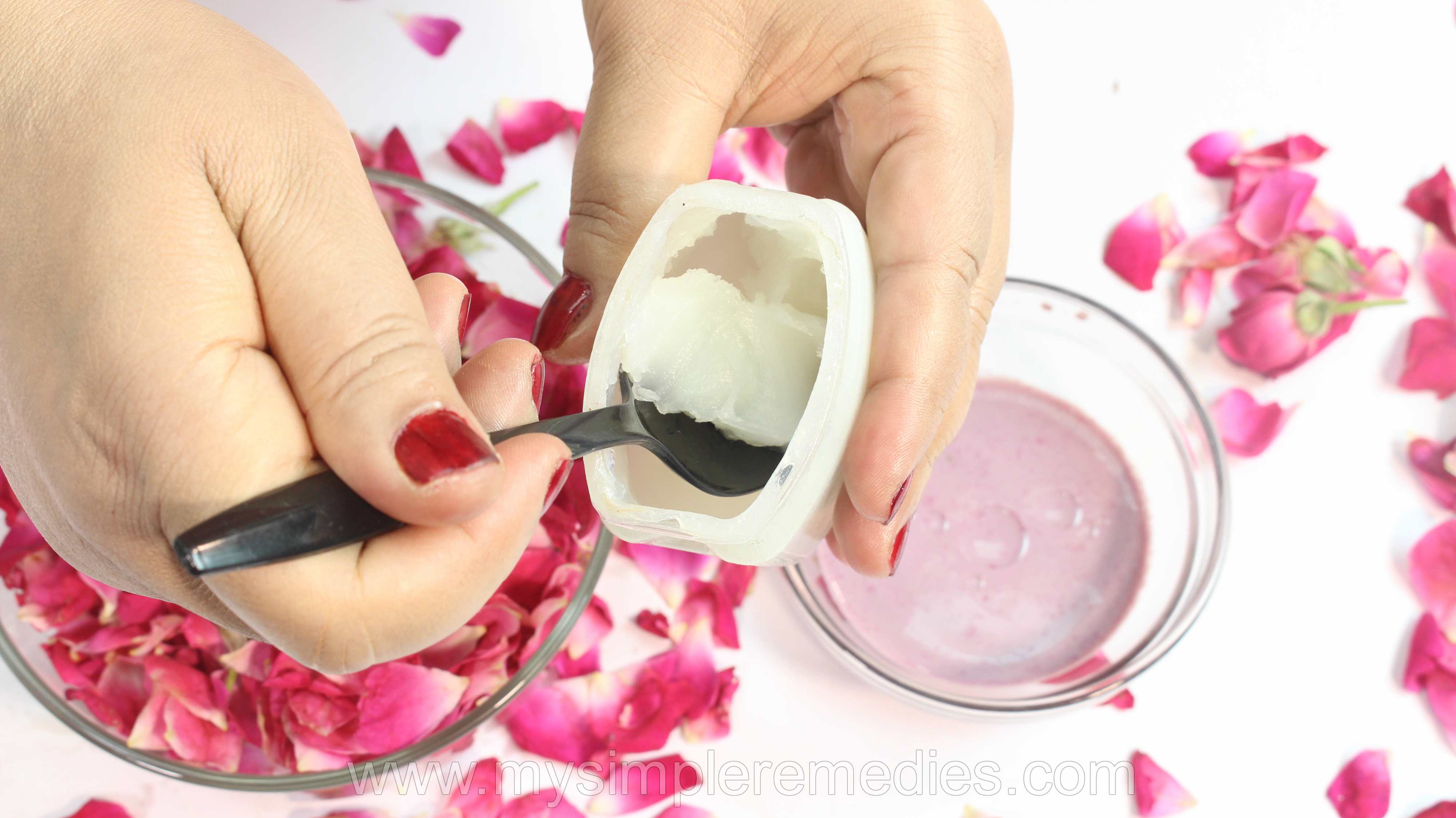 4)  Now Place this mixture aside.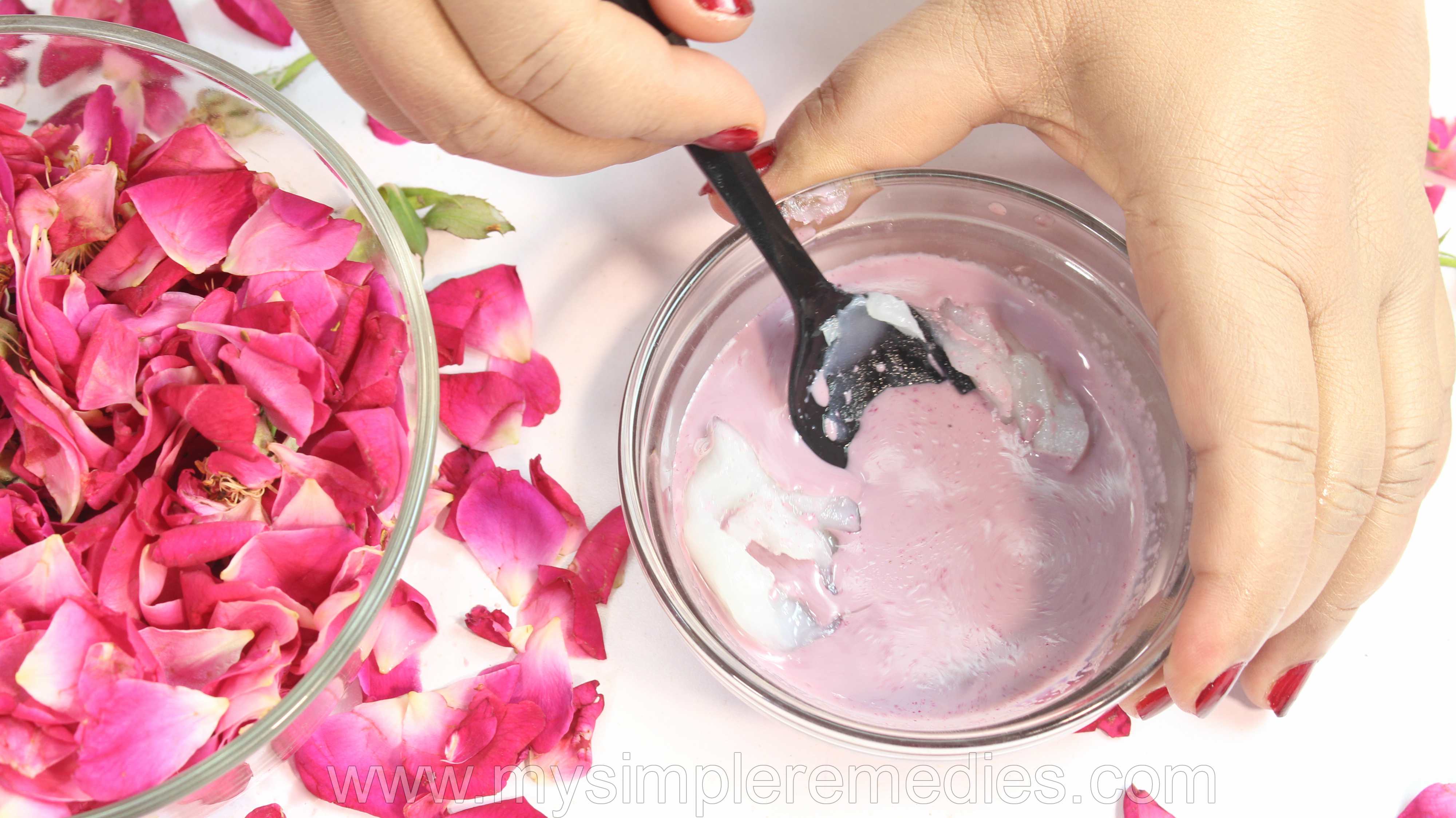 5)  Now You Will need 5 Tablespoon of aloe vera gel. And add the mixture in aloe vera gel with the help of a spoon.   Add almost 2-3 spoon of your mixture in aloe vera gel and mix it very properly until you get thick serum type               texture.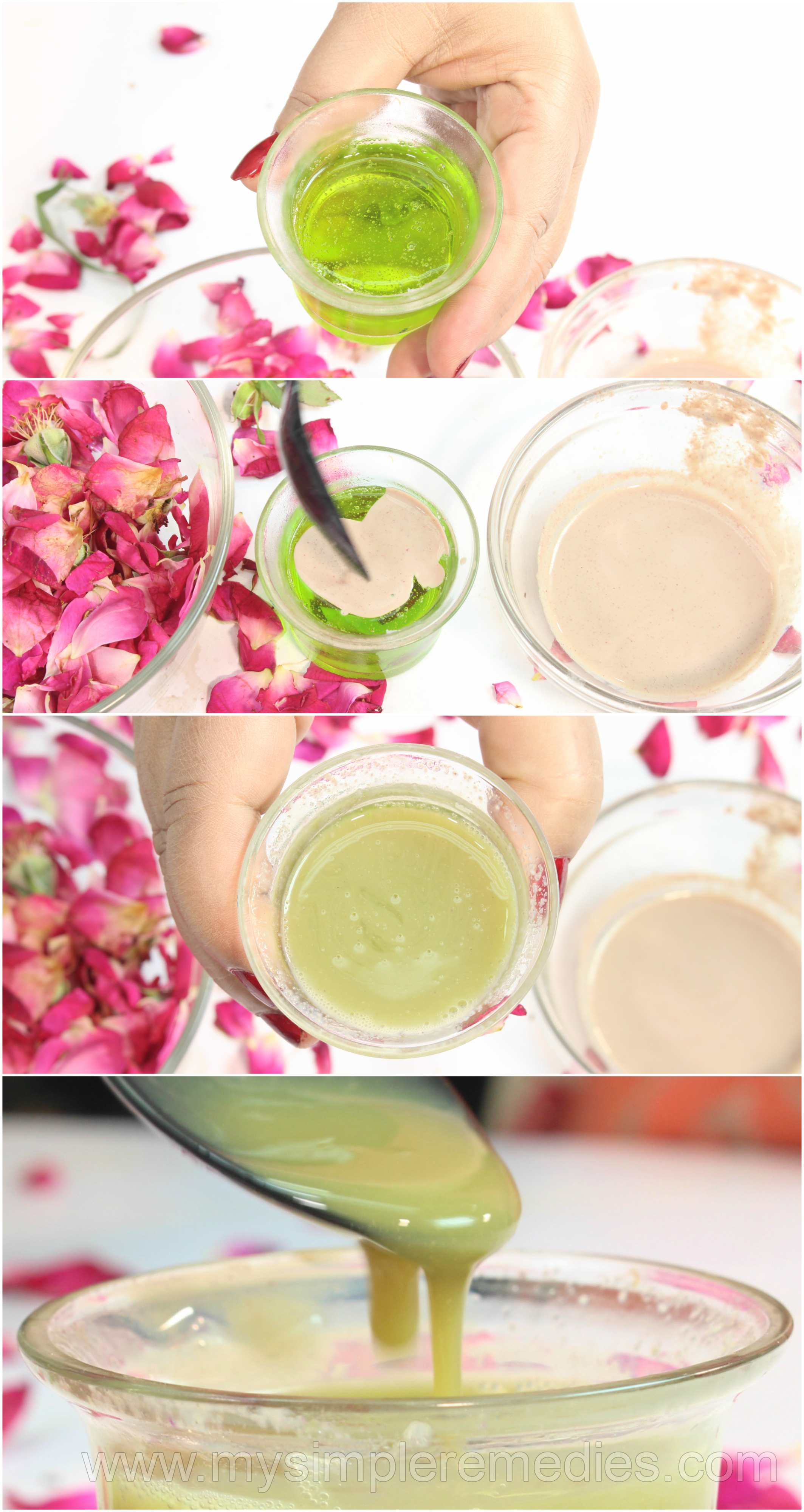 Now Your Homemade Skin Whitening Serum is ready, their are many skin whitening serum available in market but they are very expensive and contains large amount of chemicals. You can see that it contains 100% natural ingredients. This serum has a strong ability to fight with wrinkles, blemishes and dull/damaged skin. This serum will also lighten and brighten your skin tone, remove sun tan and dark spots as well. So make this skin whitening serum today and share with your friends!
*Watch Video With Complete Instruction*